20 May 2021
R&S Robertson are pleased to work on project with sister company Protocol, supplying contract lighting and furniture to Ten Hill Place Hotel. Located in a historic part of the Edinburgh, close to the city centre, the hotel is owned by the Royal College of Surgeons of Edinburgh, with all profits from the hotel going directly towards improving lives for surgical patients all around the world.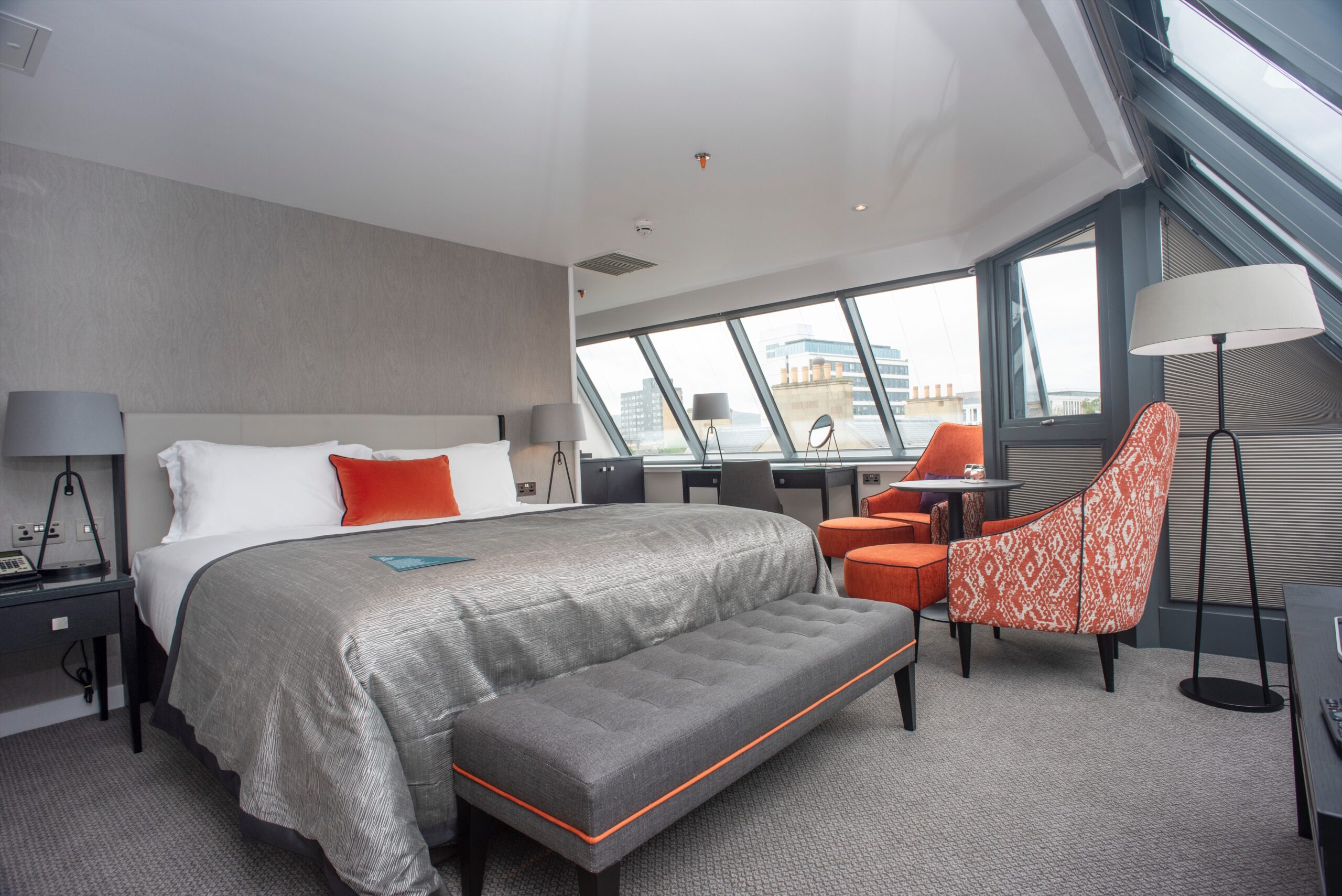 The hotel refurbishment included building 62 new bedrooms, as well as extending the public spaces and creating a new bar and restaurant. Designers Occa based the interior design concept on a rich equestrian theme after discovering the nearby College was situated on a site that was formerly a riding school back in 1764. The style was influenced through the décor as well as other features including rich upholstery, diamond-back quilting, and buckle details.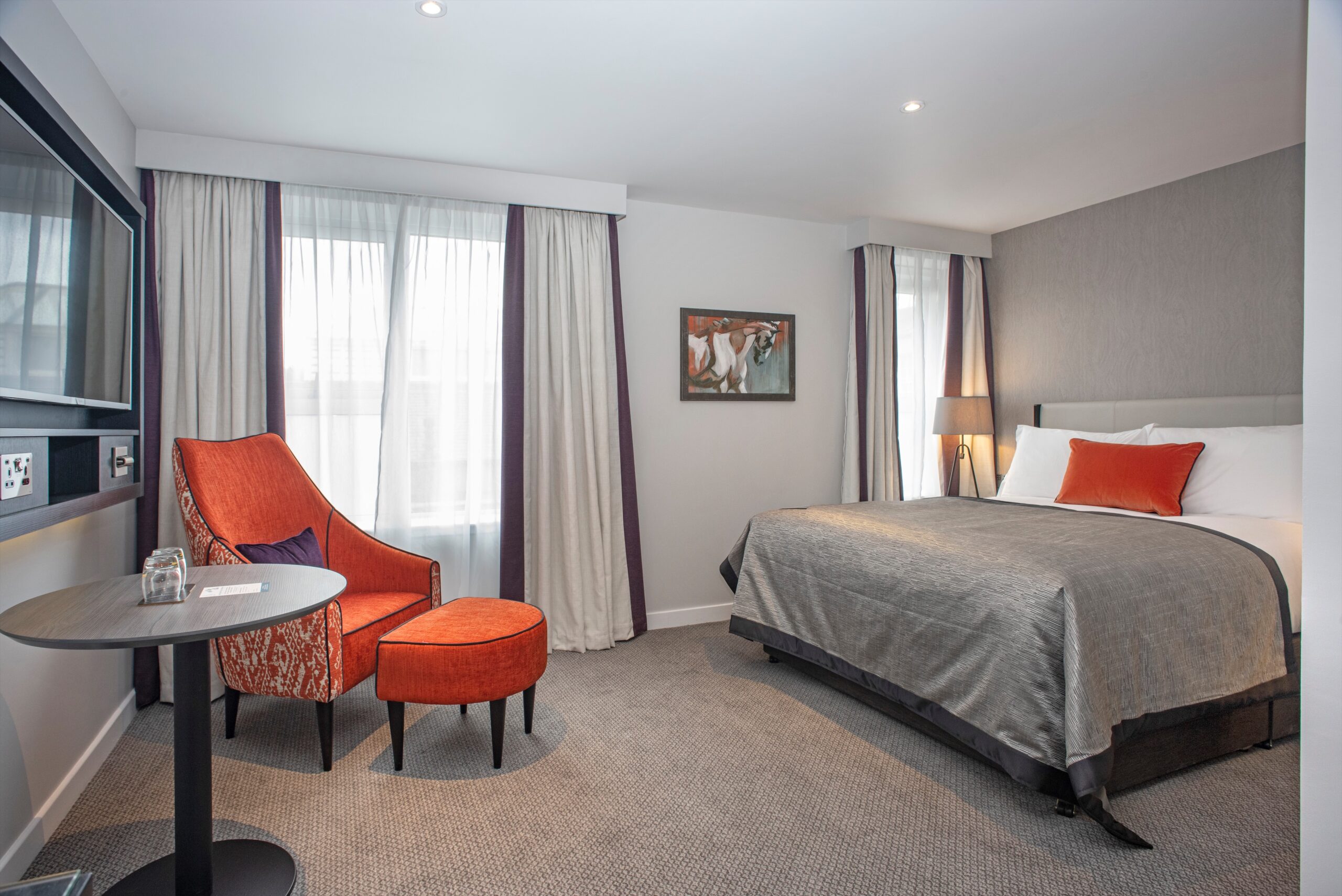 This style was replicated across existing guest rooms, with Protocol supplying contract furniture for all 129  bedrooms at Ten Hill Place, including Rialto lounge armchairs with matching footrests and Bari Sofas. Protocol also supplied Aston lounge chairs for the ground floor reception area. Bright and bold fabrics were chosen for the upholstery of the seating models, in orange and teal tones to complement the design theme.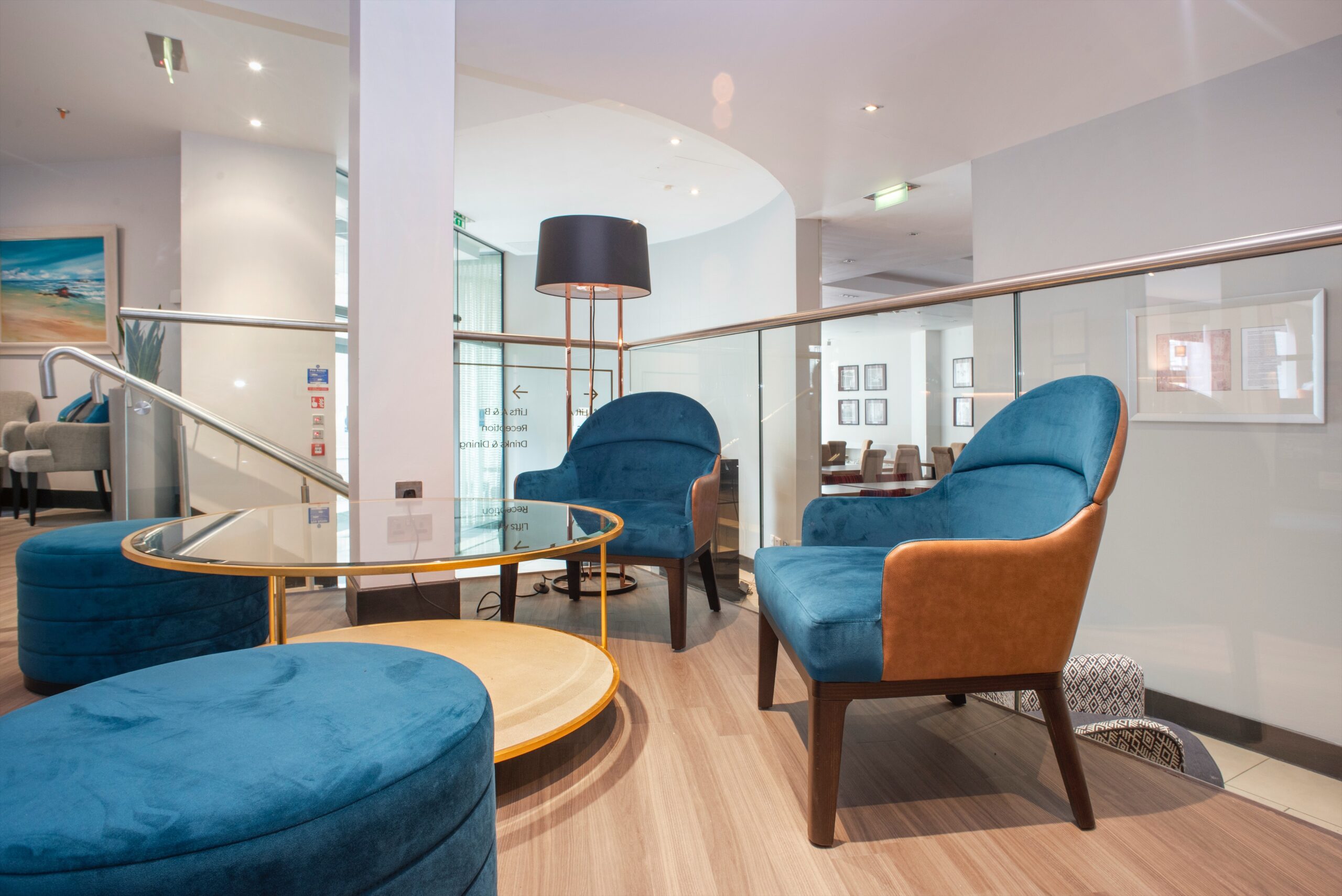 R&S Robertson supplied lighting throughout the hotel including their black and copper floor lamp, 4261320, in the reception area, bespoke bedside table lamps designed with integrated LED reading lights in the guest rooms, and bespoke industrial ring chandeliers in the 'The Snug.'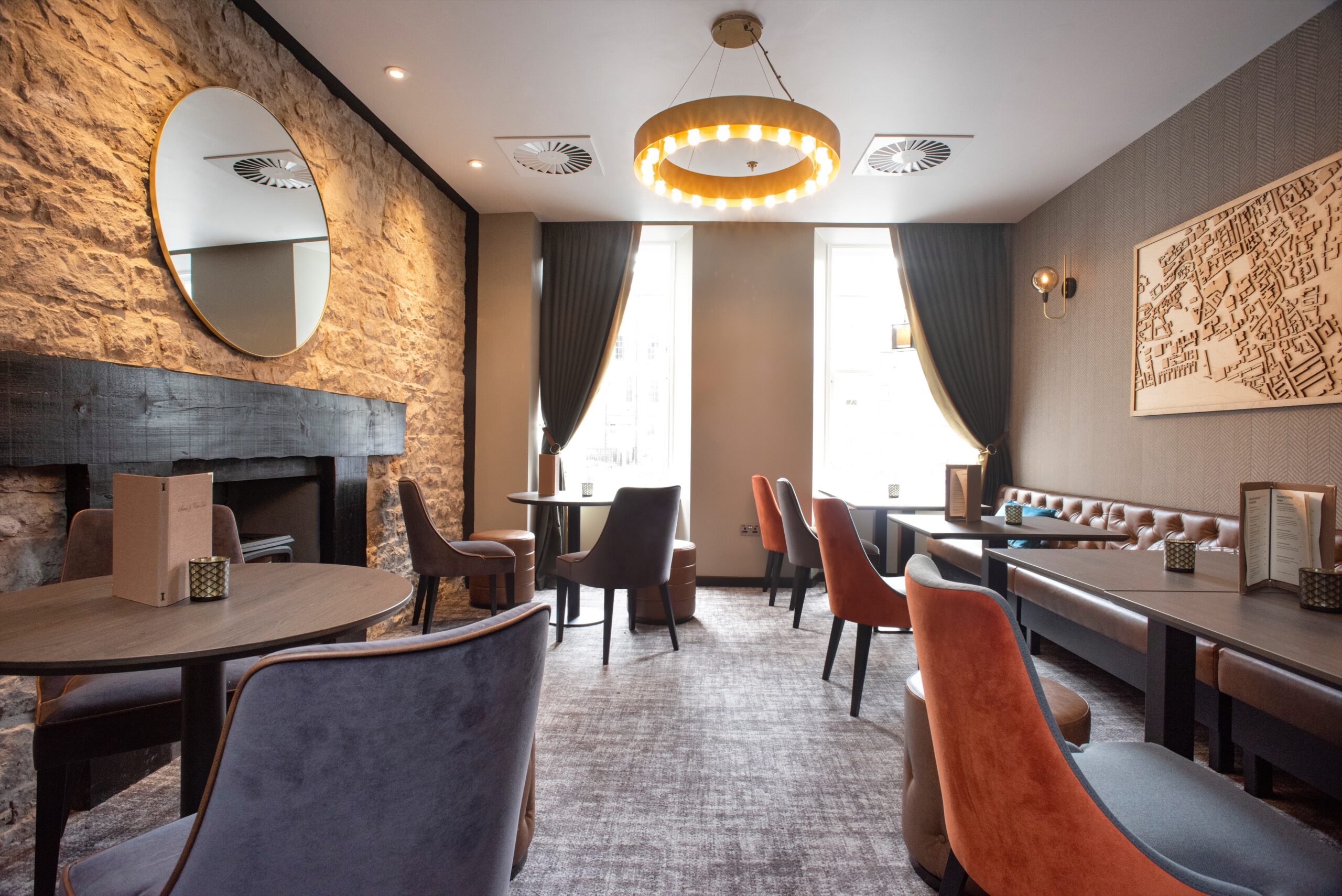 Both R&S Robertson and Protocol have extensive experience in the contract lighting and furniture industry and when working on projects will guarantee quality products and a smooth service from start to finish.
Here's what Scott Mitchell, Managing Director, Surgeons Quarter had to say about Protocol and R&S Robertson's involvement in the project:
"We were delighted with the service provided by Protocol and R&S Robertson, from design development through to product delivery. They were extremely helpful, especially in accommodating our bespoke requirements, and the end products are of a very high-quality – perfect for a busy hotel environment!"